The Big Book of Dashboards presents a comprehensive reference for those tasked with building or overseeing the development of business dashboards.
The Screaming Cat
What NOT to do when building dashboards
In The Big Book of Dashboards we showcase hundreds of good examples of charts and dashboards, but we also show plenty of bad examples. For example:






We guarantee you will see this kind of work out in the wild, and you may even be asked to emulate it. We mark these "bad" examples with the screaming cat icon so that you don't have to read the surrounding text to determine if the chart is something you should emulate or something you should avoid.

So, if you see this icon next to a chart…




It means "don't make a chart like this one!"

Have you seen a chart like this in the wild? Tweet it with the hashtag #ScreamingCat and let us know. Be constructive: how would you improve it?

Tweet #ScreamingCat

Our thanks to comic illustrator Eric Kim for creating our cat.

If you want to find out more, we encourage you to purchase the book or attend one of our workshops.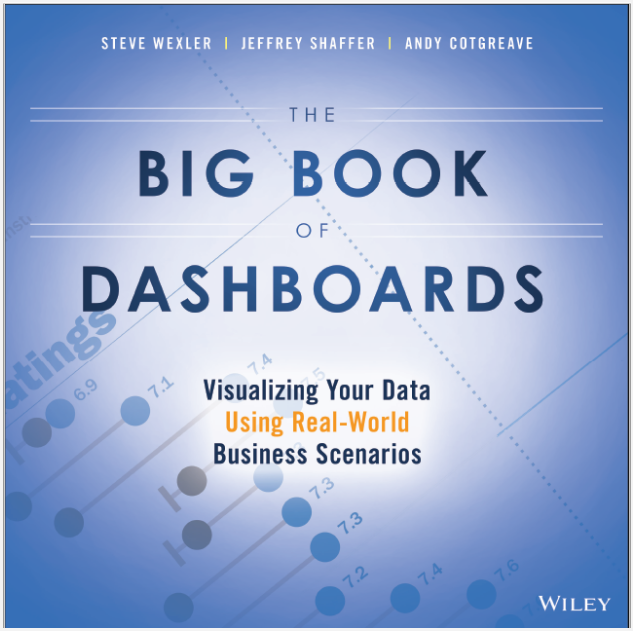 Comprising dozens of examples that address different industries and departments (healthcare, transportation, finance, human resources, marketing, customer service, sports, etc.) and different platforms (print, desktop, tablet, smartphone, and conference room display) The Big Book of Dashboards is the only book that matches great dashboards with real-world business scenarios.